MOTOR INDUSTRY ACCREDITATION
Electro-Diesel are proud to be one of a very select group of companies appointed as a Bosch Diesel Centre, along with appointments as agent distributors from both Delphi and Denso.
FUEL INJECTION PUMPS
Testing and repairs are undertaken at our fully equipped workshop facilities throughout the South West by our own highly skilled technicians. Using the latest test bench equipment we can test and calibrate to the relevant manufacturers specifications.
DIESEL INJECTORS
We operate the latest test bench equipment within in our workshops allowing us to carry out full tests on injectors and produce a full computer test result print out.
DIESEL COMPONENTS
We can supply a comprehensive range of new and exchange diesel pumps and diesel injectors from a wide selection of manufacturers.
COMMON RAILPUMPS AND INJECTORS
With the advent of modern high pressure diesel injection systems, the diagnosis and repair have also become more complicated. Therefore the repair of these modern systems has led to a higher quality of testing equipment, precision components and thus a high degree of cleanliness and expertise within the workshop facilities.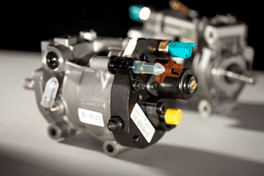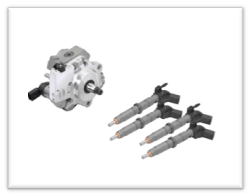 VEHICLE DIAGNOSIS
Automotive technology is continuing to evolve and modern vehicles are becoming increasingly

complex. Servicing these vehicles today requires new equipment, new skills and highly trained mechanics to ensure both the correct diagnosis and replacement of parts. This presents a challenge for many independent garages. Electro-Diesel (RCJ) has the right staff, equipment, tools, training and support to be able to cope with this ever changing world. Accurate vehicle diagnosis is essential. We have invested in the latest diesel diagnostic equipment,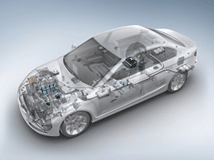 from Bosch, Delphi and Denso, which allows us to access most car and light commercial vehicle management systems. Directly plugging into fuel pumps fitted with their own ECU's allows faults to be identified more accurately and enable us to carry out the necessary rectification work.
SEIZED INJECTOR REMOVAL SERVICE
When you have an immovable injector, Electro-Diesel is now operating a mobile seized injector removal service. Your only alternative is dismantling the engine in some way. Many engines today do not allow for the easy removal of the cylinder head with the injectors in place, it therefore can incur substantial costs.
AUTO – ELECTRICAL SERVICES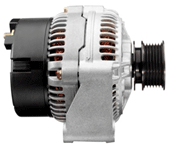 From our well established electrical workshop facilities throughout the South West we can offer testing and repairs to all types of auto electrical equipment, including starter motors, alternators, DC motors and other electrical automotive units.
Our electrical workshops offer a comprehensive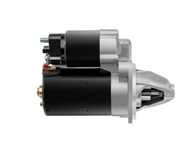 service for most types of vehicles from cars to commercial, plant and PSV. This includes a full rewire, fault finding and diagnostic service.
Our auto electricians also offer an installation service on a large range of accessories such as:
• Audio
• Reverse camera and sensors
• Security
• Hands free phone kits
• Towing equipment
• Lighting
• Auxiliary electrical systems
• Split charging plus many others
SALES – ELECTRICAL COMPONENTS
We can supply a comprehensive range of new and exchange starter motors, alternators and DC motors from a wide selection of manufacturers as well as their component parts.
HVAC
We offer a full service and repair

facility for Airtronic and Hydronic air heaters including the supply of spare parts for commercial vehicles, coaches, minibuses, motor homes and marine applications. We also offer a full service and repair facility for vehicle air condition systems including re-gassing, a full system check, and ULTRASONIC clean of system inside the vehicle. Also the supply of spare parts for in cab tractor units, coaches, minibuses, and motorhomes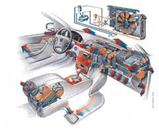 MOBILE SERVICE VANS
Our fully equipped vans can offer a range of auto electrical services, from installation of equipment to repairs, including service and repairs to air conditioning and heaters from Eberspacher/Webasto.